If you've read my blog this week you could tell it's been a busy one for me. I finished a few things I've been
putting off
meaning to do for a while now, such as
renaming my blog
. No need to fear though, I'm never to busy to mindless peruse the internet in search of the useful, beautiful, or can't live with out. Such as....
Got a cat or even a small dog? Need a Valentine's gift for them (seriously, do people buy Valentine's gifts for their pets)? This handmade cat cave looks fun and cozy! What pet wouldn't like to snuggle up in that? I wonder if it comes in human size?
Now's the time that most stores start putting all their winter items on sale. That works good for me because we've still got several more months of wet weather ahead. So, this is a good time to look for boots and here's a pair I've got my eye on waiting for them to drop in price even lower!
There is simply no such thing as too many pair of boots!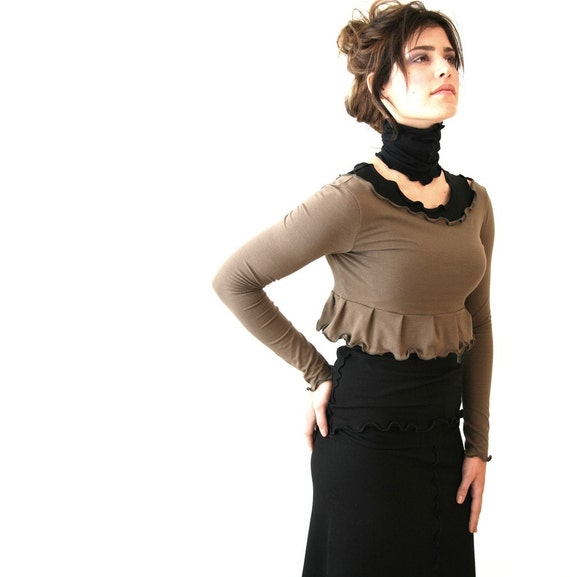 Along that same line, I think this
crop shirt/sweater
may be too good to pass up. It's an Etsy find which makes it even better!
Last weekend found me at one of my favorite brewpubs,
Culmination Brewing
. Granted there are a lot to choose from in Portland but this one stands out in my mind because of it's wide selection of beer styles all done very well, and its awesome food. I like the fact that its menu is small yet everything on it (that we tried) is well made with quality ingredients. This is the second time we've been there and both times I've ordered the tacos. Excellent! Try them with pork or the brisket.
I'm still crushing on my new camera,
Nikon D3300 24.2 MP CMOS Digital SLR with Auto Focus-S DX NIKKOR 18-55mm f/3.5-5.6G VR II Zoom Lens (Black)
.
So much so, Monday I came home from work and immediately start shooting pictures of my new
Peppermint Soap!
These are my best soap pictures yet!
The soap is not yet fully cured but once it is, pick up a couple bars in the
online store!
I've got a big treat for you next week as this weekend we're off to a
beer festival in Astoria, Oregon!
Lots of great photos of beer, art, water, beach, beer are in store! If you can't wait to see the photos, follow me on
Instagram
!
Hope you have a great weekend as well.