I've been holding out on you. It may seem by the looks of my posts lately, that I'm not up to much. That is FAR from the truth though.
This holiday season I decided to branch out a little and participated in a Holiday Bazaar that was NOT affiliated with my day job. Dec 6 found me at the Madeleine Marketplace held at the Madeleine church in Portland. I'm so glad I did this bazaar! I met some great people, sold a lot of awesome soap, and even picked up a new contract for soap! Needless to say, next year I'm going to try and participate in a few more holiday bazaars.
Since then, I have been back to frantically replenishing my soap stock. I've made more
Peppermint Ice
,
Cinnamon&Honey
,
Lavender Meringue
, and
Activated Charcoal
soap in the past few weeks.
Speaking of the
Activated Charcoal Goats' Milk soap
, I've changed the mold and am now using the cube mold.
It looks so sophisticated and it's still packed with the same wonderful ingredients and scented with lemongrass and basil essential oils!
If you follow me on Instagram (click
here
if you don't), you may have noticed that I finally got the 'Shopping' feature working on my posts! Now when you see a photo of my soap, you can click the tag on the image and be directed to my
website
to order! I'm so glad to finally add this functionality to my business.
On another soap related note, I will need to raise my prices come the new year. I try very hard to keep my prices to a minimum and in the almost 10 years I've run my little soap business I've never raised the prices. Unfortunately, what with the cost of supplies going up and using inferior ingredients not an option, that's got to change.
So come January all soap bars go up in price by $1. Good news though, I will add a permanent special so you can order 5 bars for $25 which will bring the price back down to $5 a bar! I will also continue to offer Free Shipping on orders over $35. I will make this change to the website sometime in January when I have time, so get your orders in fast before the price goes up!
I know I've blogged a lot about my kitchen projects over the years (
here
,
here
, and
here
), but I've got another update!
I've been wanting a tile backsplash for ages but felt restricted by the way the counter tops went up the wall a few inches (see photo). Since the counter tops were over 15 years old and I am no longer crazy about the red color, I saved my money and got new counter tops!
I went with a
Quartz in Cortina
. Here's a small image.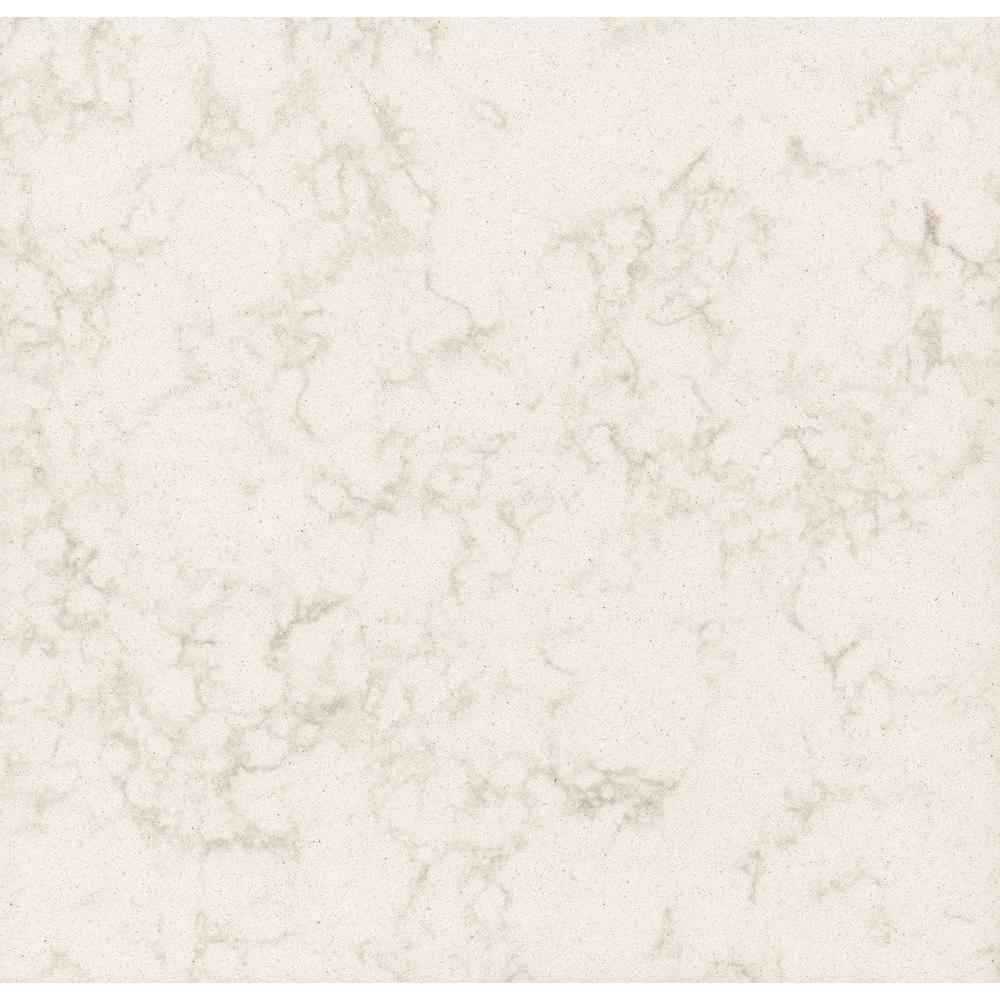 Once the counter tops were installed, Jeff and I tiled the backsplash! I used
Cloe wall tile
from Bedrosians. Here's an image:
We installed the tile ourselves and this was the first tile job I've ever done. I'm so pleased with how it turned out!
There are a gazillion websites and videos (I watched most of them!) that show you how to DIY your own tile backsplash so I'm not going to pretend I'm an expert now and write about it.
Instead, I know you're waiting for the before and after pictures and here you go:
BEFORE (not bad...)
And After (with the
new stove
):
After
Love the new sink!
I even added counter tops to the hutch.
Before
After
As you can see, things have been busy around here!
I hope your 2018 was an enlightening year full of personal growth and compassion!
Here's to 2019 and all it has in store!